Take a look at the agenda
By Greg Gagnon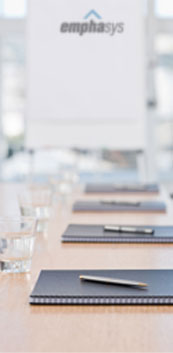 It's ready for you now online…
Check out the agenda and see for yourself all the great sessions we're offering at Users Connect 2013 in Baltimore!
Click here for the agenda (.pdf)
And don't forget the Post Conference Workshops
Once again we're offering hands-on Elite training at the hotel right after the 2013 main conference!
Bring your laptop and dig deeper on great topics with our knowledge experts. We'll be having a VMS workshop and a Report Engine workshop. Sign up for one of these post conference training sessions when you register for Emphasys Users Connect 2013.